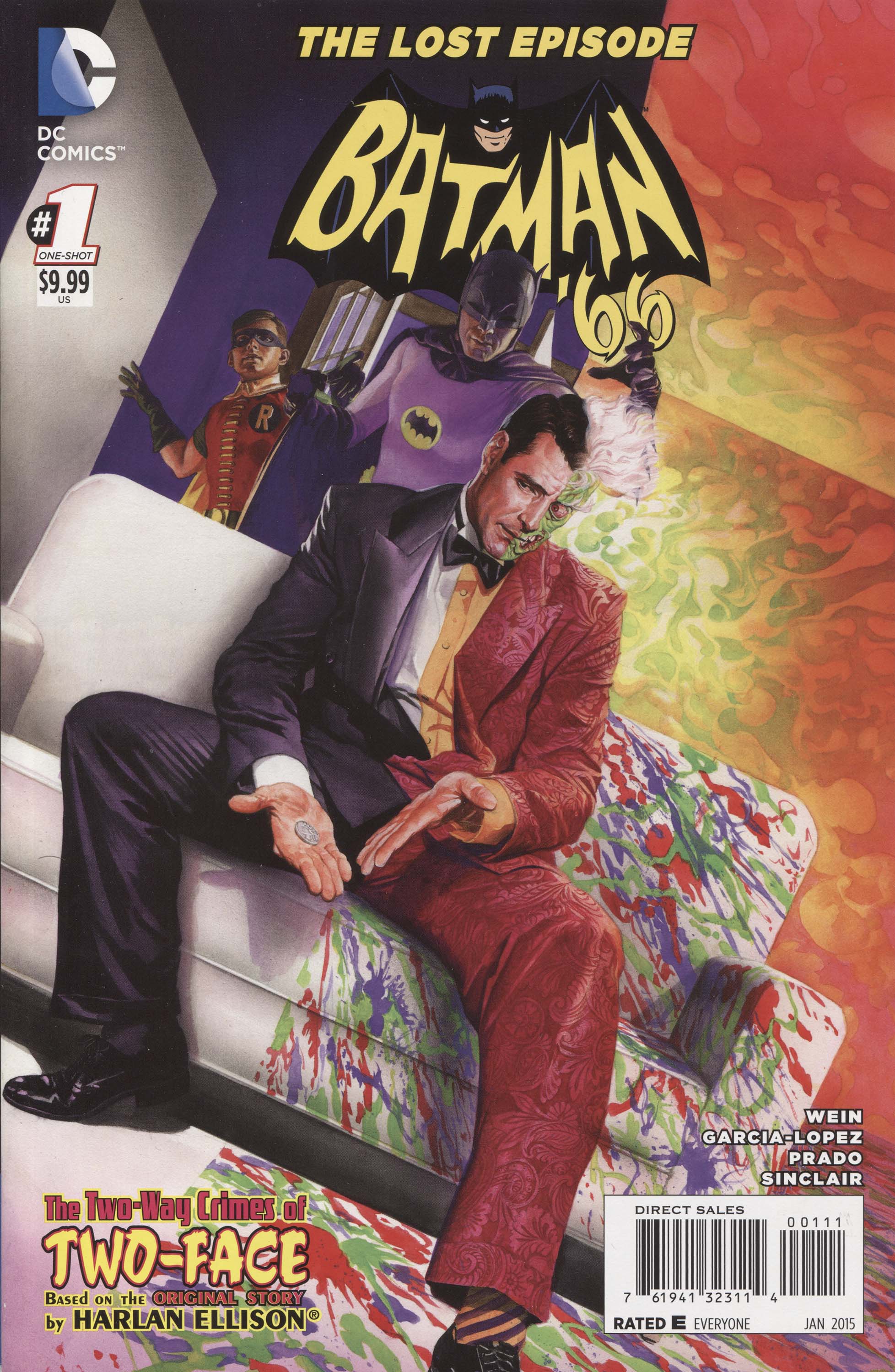 The Two-Way Crimes Of Two-Face!
An adaptation of a treatment of two never filmed episodes of the late-60s Batman television series.
Date Of First Appearance
January 2015
Notes
At the end of the story, the entire story is printed again directly reproduced from artist Garcia-Lopez' original pencils, in a feature titled "Batman '66: The Lost Episode." This is followed by four pages of sketches and preliminary art by Garcia-Lopez.