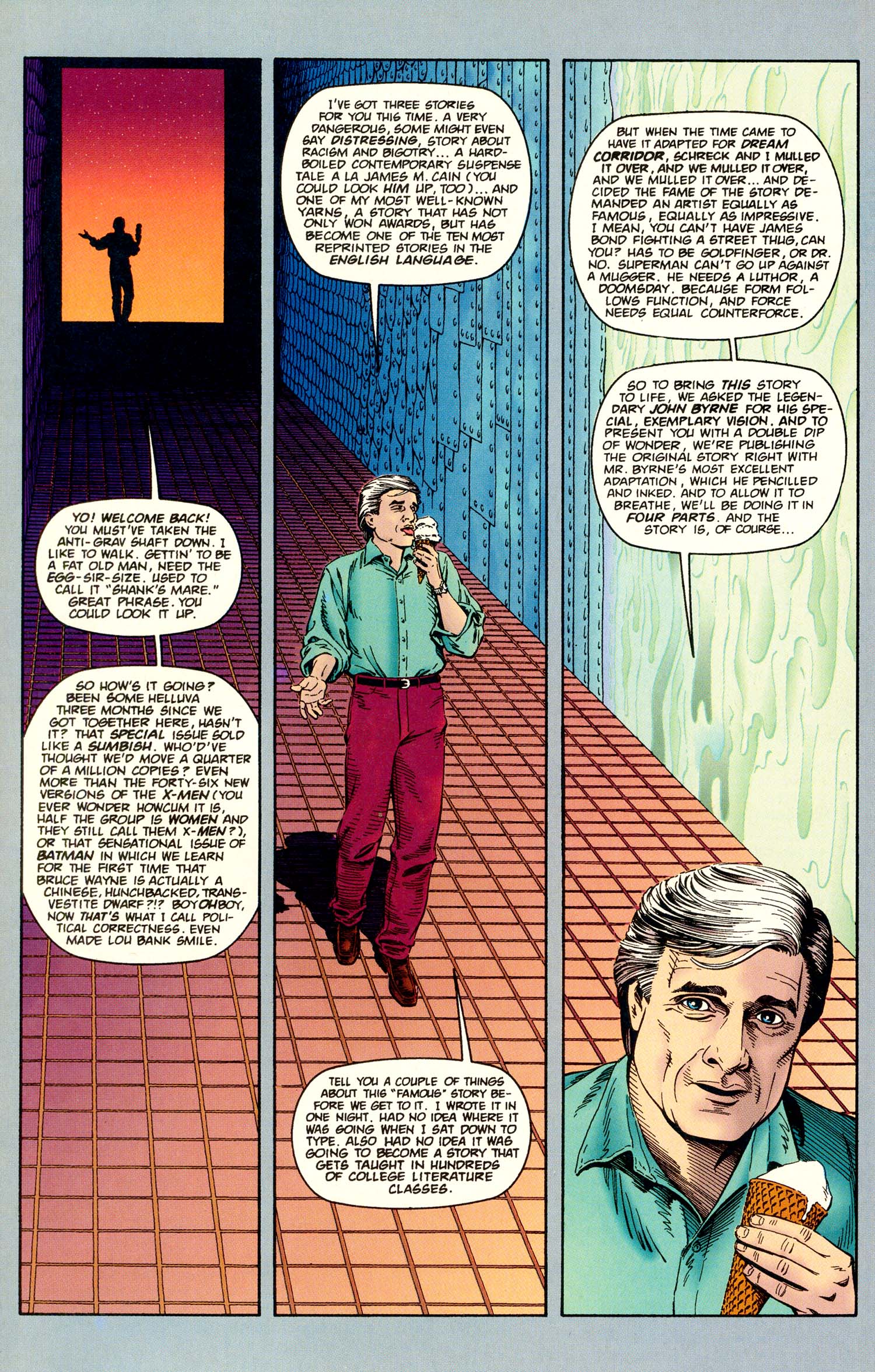 Framing Sequence [HEDC #1]
These pages serve to introduce the comic as a whole and each story, with Ellison serving as the host for the reader. At times they include credits that do not appear elsewhere for space reasons. Other times there is commentary about the stories themselves and their adaptations.
Date Of First Appearance
1995-03
Notes
The three pages of this sequence occur, in their original publication, as page one, before I Have No Mouth; as page ten, as an outro to IHNM and to introduce the short story "Midnight In The Sunken Cathedral"; and page twenty-two, introducing Knox.