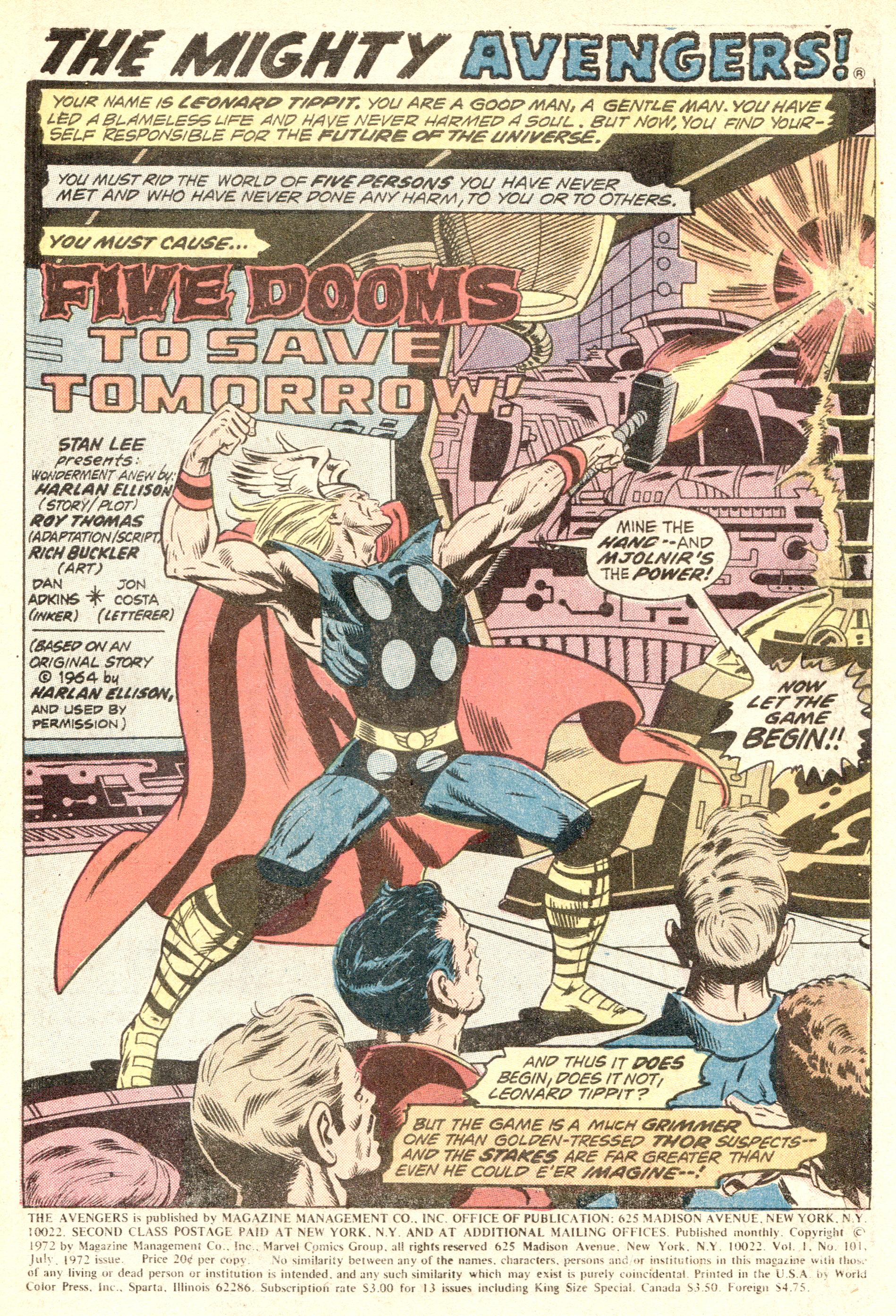 Five Dooms To Save Tomorrow
The third of Ellison's early seventies trilogy of Marvel stories, "Five Dooms To Save Tomorrow!" tells the story of Leonard Tippit who is instructed by a Watcher to kill five people in order to save the future of the world. However, the Avengers enter the fray and things turn out to be not all that they appear to be.
Date Of First Appearance
July 1972
Notes
The credits in the beginning of this issue include the copyright notice "Based On An Original Story Copyright 1964 Harlan Ellison And Used By Permission.